coeo Incasso has been informed by observant consumers that in the course of Monday 12 and Tuesday 13 September various phishing e-mails were sent in the name of Centraal Invorderings Bureau B.V., the old name of our office. The scammers pretend to be our office and ask you to pay a debt.
The "phishing mails" seem almost real and also seems to have been sent from the following e-mail address: [email protected]. However, this email address has not been used since our name change on January 10, 2022. This means that the easiest way to find out if you've received a fraud email is to check the sender.
Fraud email opened? Do not click the buttons.
In addition to the old e-mail address, you can recognize the fake e-mails because there are fraudulent links behind the "pay directly with" button and "view file" button. This link becomes visible by hovering your mouse button over the buttons (don't click!).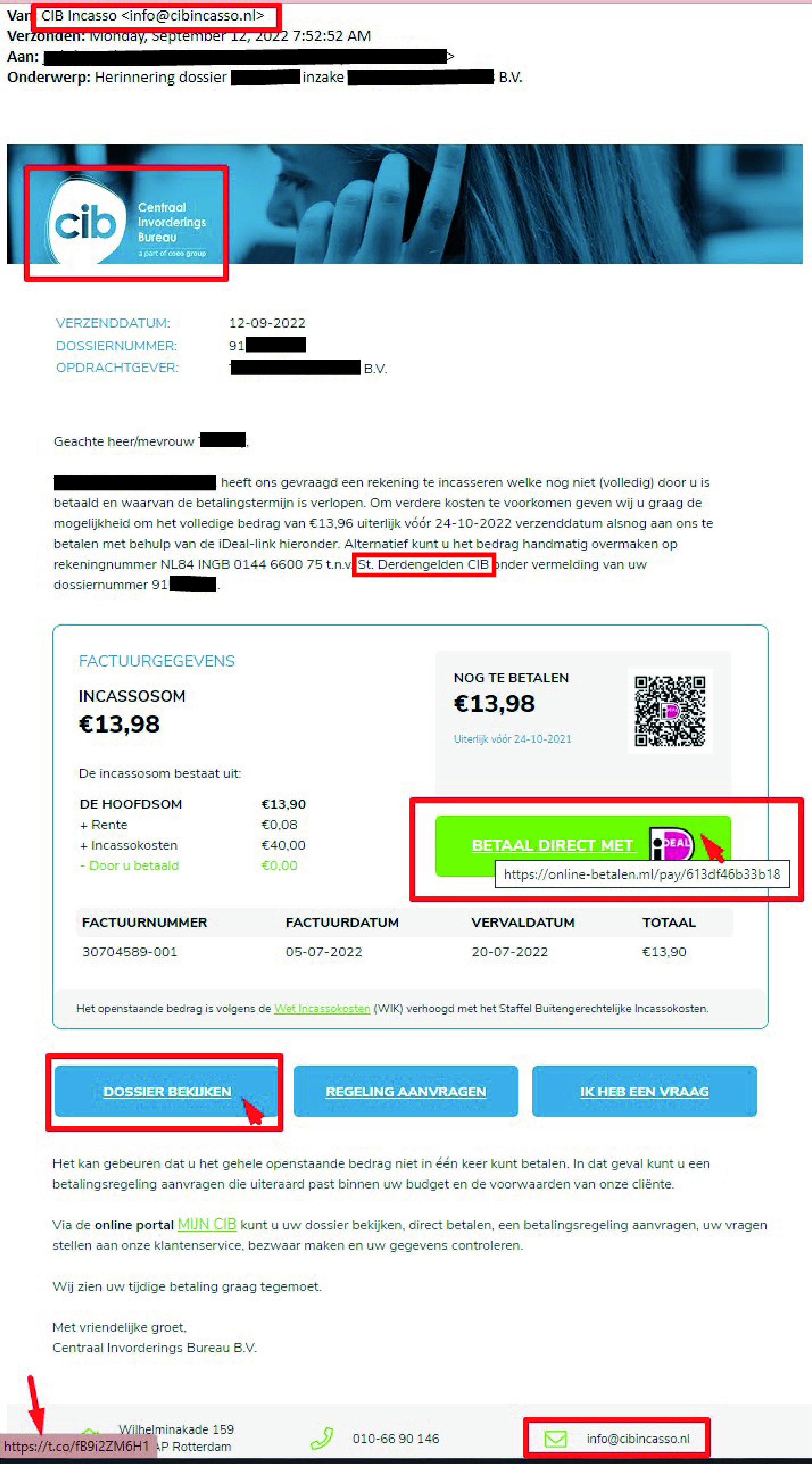 These e-mails do not come from coeo Incasso. We request that you do not pay if the origin of the e-mail is not ours. If you have paid, we advise you to immediately report this to the police.
In addition, we would like to request you to forward the phishing mail to [email protected], so that Coeo Incasso can do more research into this.
How do I recognize a real email from coeo Incasso?
We send real e-mail reminders from the e-mail address [email protected].